Grenadier Energy employees are committed to helping those in need locally and internationally.  In 2018 our employees donated the money to pay the salaries for all of the teachers for a school in Ranquitte, Haiti.  The eight teachers at this school had not been paid in 2017 and this threatened the future of the school unless they could get funding.  In 2019 Grenadier employees came together again and supported the teachers in Ranquitte and also donated enough money to pay the teachers in another school in Cite Hero, Haiti. This school is located in one of the poorest regions of Haiti.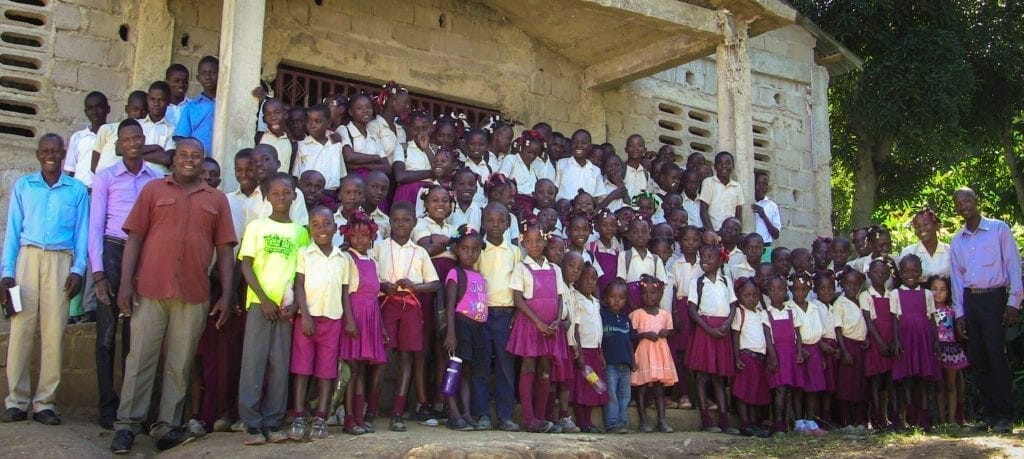 Grenadier employees have dedicated themselves to making the world a better place for all. In the village of Pajok, South Sudan people were dying weekly from the lack of clean drinking water, which has been identified as one of the most pressing needs in South Sudan.  The staff of Grenadier donated financially to have a water well drilled through HisKids.com. This made a dramatic and immediate impact on the community. The well provides clean water to approximately 2,000 people daily and will last for at least 20 years.
Grenadier believes in being involved and providing support for its local community through local charities and non-profits. The company has been a reliable sponsor for several years for events such as the Small Steps Energy Classic, a golf tournament that raises money for Small Steps Learning Centers that cater to underprivileged children in some of Houston's most impoverished areas, and the Shootout Hunger clay shoot that raises money for the Montgomery County Foodbank which provides meals and assistance to the needy.
In addition to helping to sponsor these events, Grenadier and its employees have contributed to and participated in many other local and regional charitable events and fund-raising causes. Grenadier has contributed to the local branch for Habitat for Humanity and donated to HOPE – The Will Herndon Research Fund. The company and its employees have participated in the Walk to End Alzheimer's. Employees have also raised money for Interfaith of the Woodlands, a local non-profit that seeks to provide social services to those in need in The Woodlands area, and for Pregnancy Assistance Center North, a non-profit pregnancy and women's health clinic that provides free services to those in need.
Grenadier will continue to seek opportunities to support organizations that provide assistance and help fulfill the needs of the less fortunate in The Woodlands and Greater Houston area.